Put your best face forward, as you head back to school!!
Teachers and students alike want to look their best for the new school year.
Read on for some tips and techniques to help you achieve, and maintain, a healthy glow.
First and foremost, keep your skin clean and free from excess oil, dirt, bacteria and build-up of makeup. Cleanse your face twice daily with one of the cleansers from VitaliaDerma, Dr. Judge's skincare line. Alpha Beta Exfoliating Cleanser is an excellent option or normal skin types with some blackheads or mild breakouts, while Aloe Clarifying Cleanser is great for more sensitive skin types. Remember to keep your hands away from your face (no picking!), change your pillow case frequently, wash your hair nightly, and wipe your cellphone down weekly with an anti-bacterial cloth.
Be sure you are using the best products for your skin type and condition. If you're experiencing mild breakouts and some buildup, our Acne Therapy System might be just the kit you need. Included in the system are Alpha Beta Exfoliating Cleanser, Herbal Blend Astringent for oil control and promotion of healing, Glycolic Renewal Gel which moisturizes without oiliness and forms a protective barrier on the skin, and Blemish Control for an occasional spot treatment. We also have many other products available for all skin types!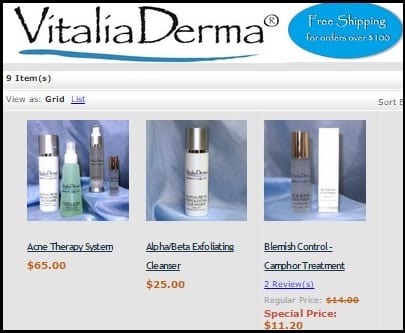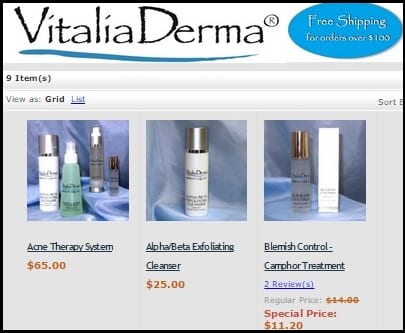 Lastly, establish and follow  few simple routines that will improve you skin health and appearance, and in general help you feel and look better!
Drink plenty of water
Eat a balanced diet including lots of fresh fruits and vegetables (antioxidants help fight off skin damaging free radicals)
Get the proper amount of sleep
And most important, be consistent!
Have a great year!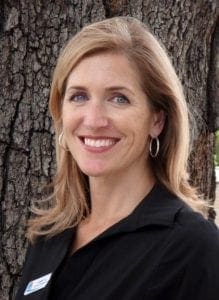 Lesley Calnan Austin
Licensed Esthetician (2010)