UltraShape Power
UltraShape Power is the first and only FDA-cleared, non-invasive, body-shaping procedure that uses focused, pulsed ultrasound for selective fat destruction. Because the UltraShape Power specifically targets and ruptures fat cells, the surrounding skin, nerves, and blood vessels remain unharmed. Treated fat cells are gone, virtually painlessly with no downtime.
UltraShape Power: Reduce fat by up to 32% with NO downtime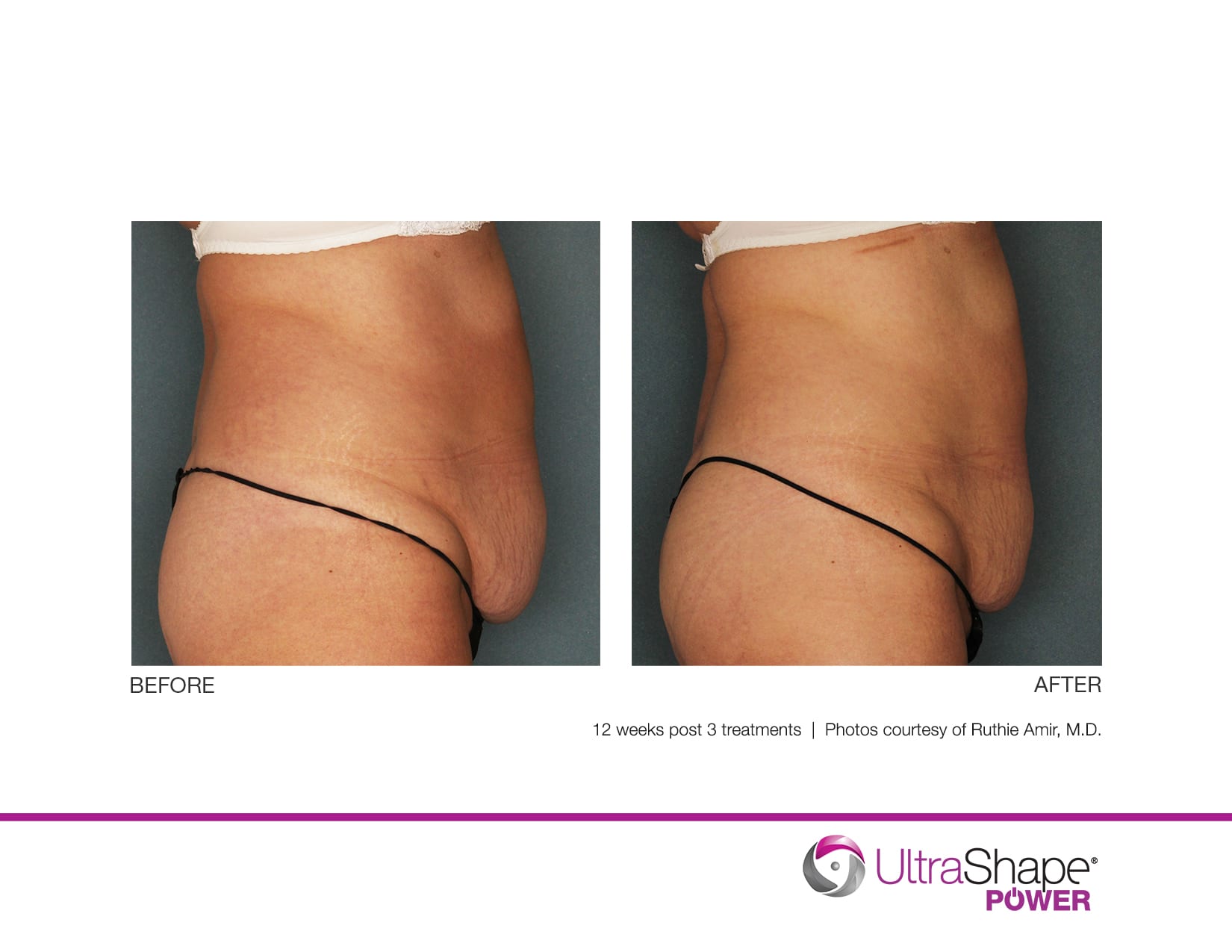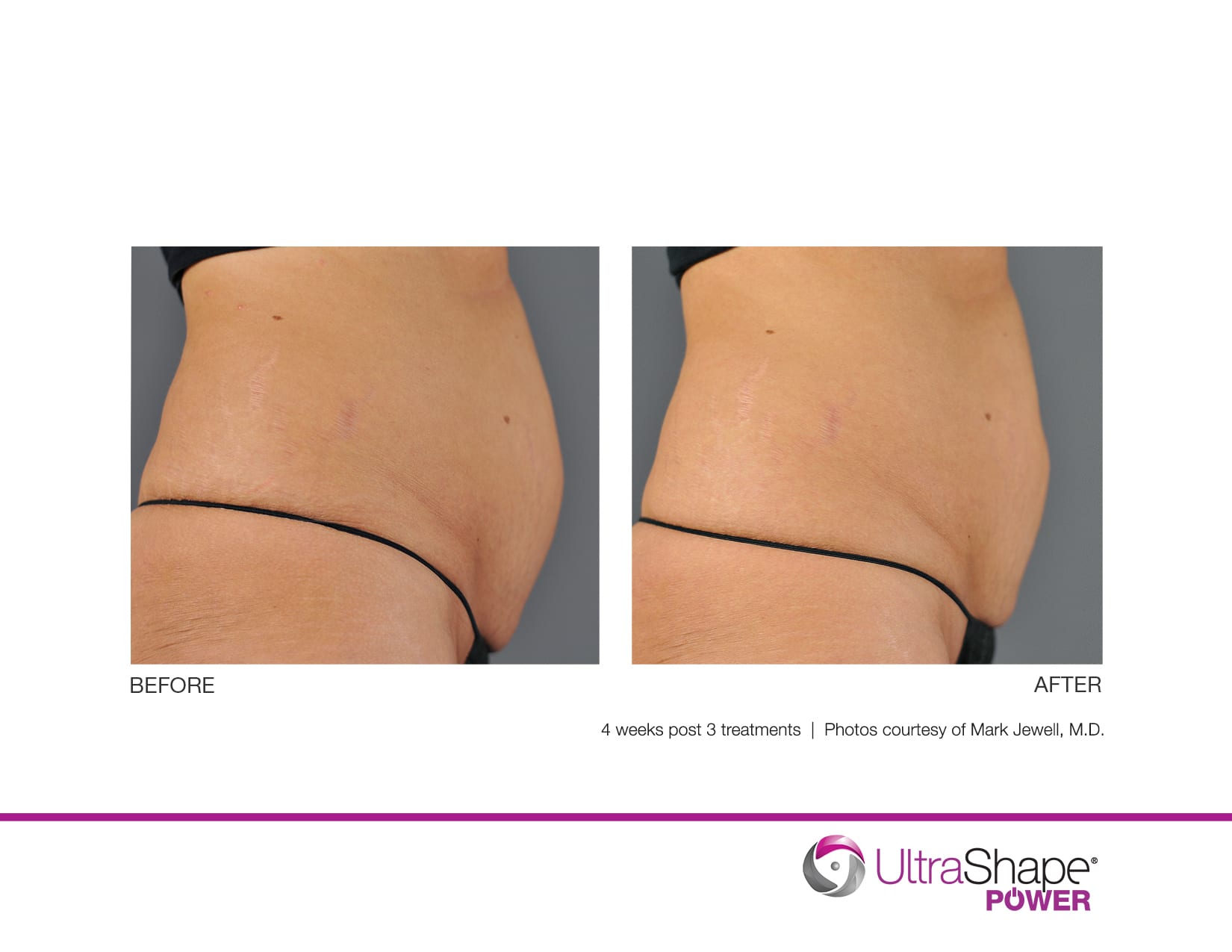 UltraShape Power: How it works
UltraShape's gentle ultrasound energy destroys the walls of fat cells in your body and releases that fat in the form of triglycerides. Those triglycerides are then processed through the liver and eliminated from the body naturally. Meanwhile, the surrounding tissue, nerves and muscles are left completely unharmed.
UltraShape Power: The Experience
The UltraShape procedure is a pleasant, relaxing experience. Because it's nonsurgical, the process is completely free of anesthetics or incisions.
After the exact treatment area is determined, a specially designed belt will be wrapped around your abdomen and a soothing gel will be applied to your skin. A trained UltraShape technician will glide the UltraShape transducer over the treatment area, gently delivering virtually painless ultrasound pulses. Treatments take an hour or less, so sit back and take it easy as UltraShape takes care of your excess fat. To learn more, visit www.ultrashape.com
VelaShape III
VelaShape III is a non-invasive body shaping procedure that combines four different technologies including infrared and bi-polar radio-frequency heat and pulsed vacuum and massage roller tissue manipulation. This powerful combination of technologies directly and evenly heats the fat cells and the surrounding tissue, shrinking the fat cells, reducing skin laxity and volume, and increasing circulation and lymphatic drainage. The result is smaller circumference and a reduction in the appearance of cellulite.
VelaShape III: Gradual smoothing of skin's surface with a noticeable reduction in cellulite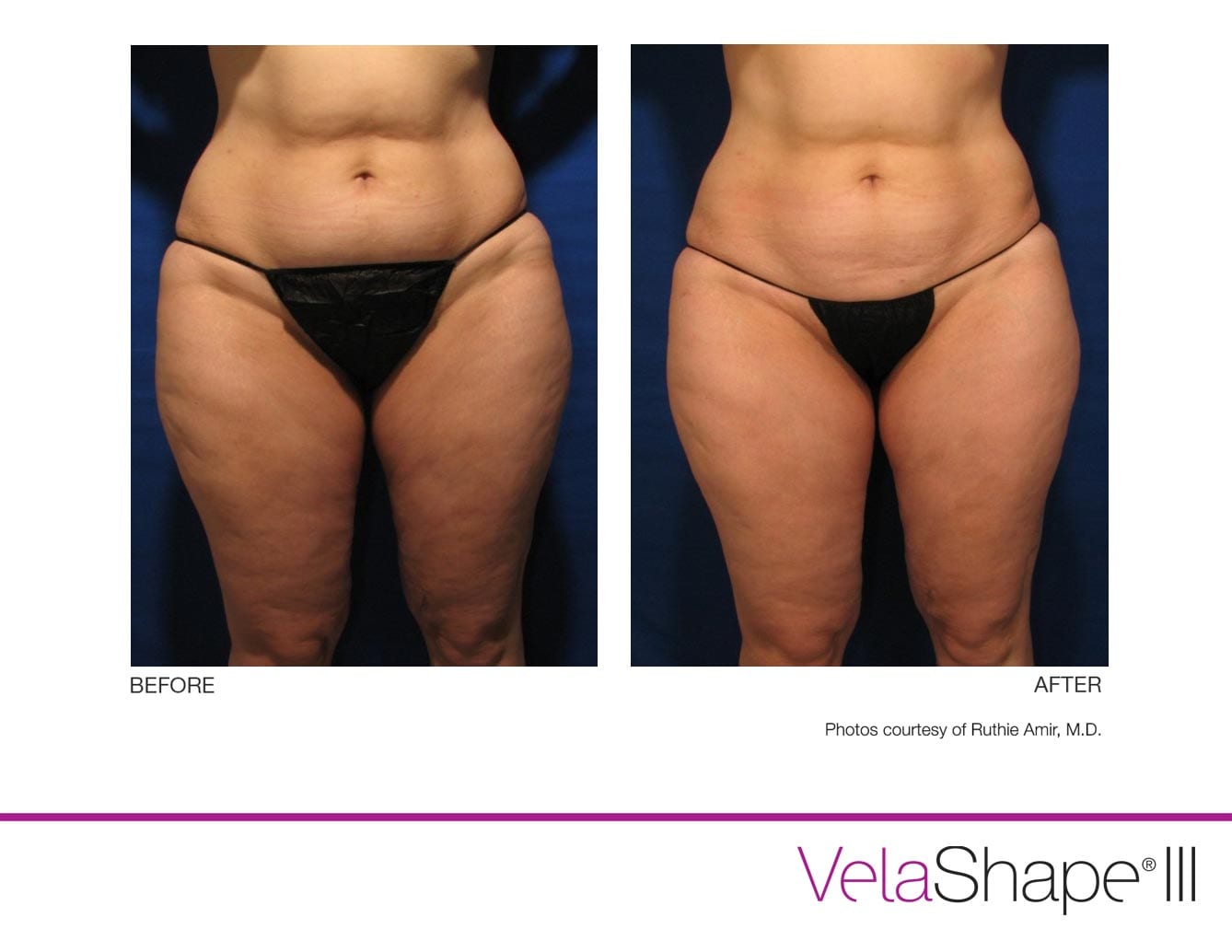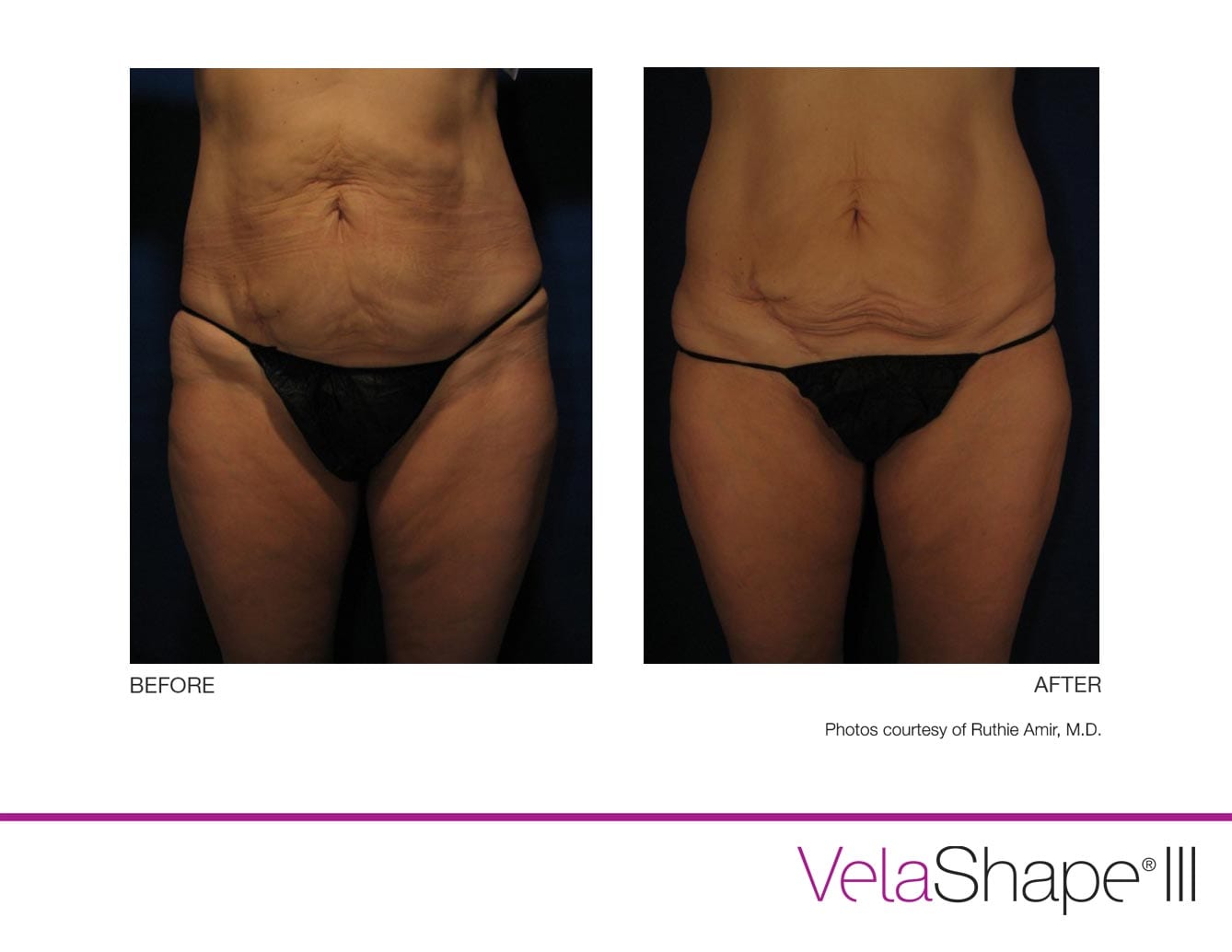 VelaShape III: How it works
VelaShape uses vacuum technology to manipulate your skin while infrared light (IR) and bi-polar radio frequency (RF) energies will gently heat fat cells and surrounding tissue. Over the course of your treatments, you will notice a reduction in both circumference and in the appearance of cellulite in the treated areas.
VelaShape III: The Experience
Most patients find VelaShape comfortable and describe the treatment as feeling like a warm deep-tissue massage. The treatment parameters are easily adjusted to ensure a comfortable treatment experience. It is normal to experience a warm sensation for a few hours after your treatment. Some patients report a pinkish appearance at the treatment area that may last a few hours post treatment, and skin may appear pink for several hours. To learn more, visit www.velashape.com